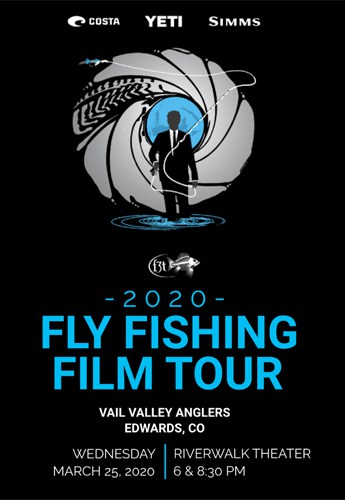 2020 FLY FISHING FILM TOUR
March 25 |  Shows at 6pm & 8:30pm
Riverwalk Theater will be hosting the 2020 Fly Fishing Film Tour brought to you by Vail Valley Anglers. Two showings at 6pm and 8:30pm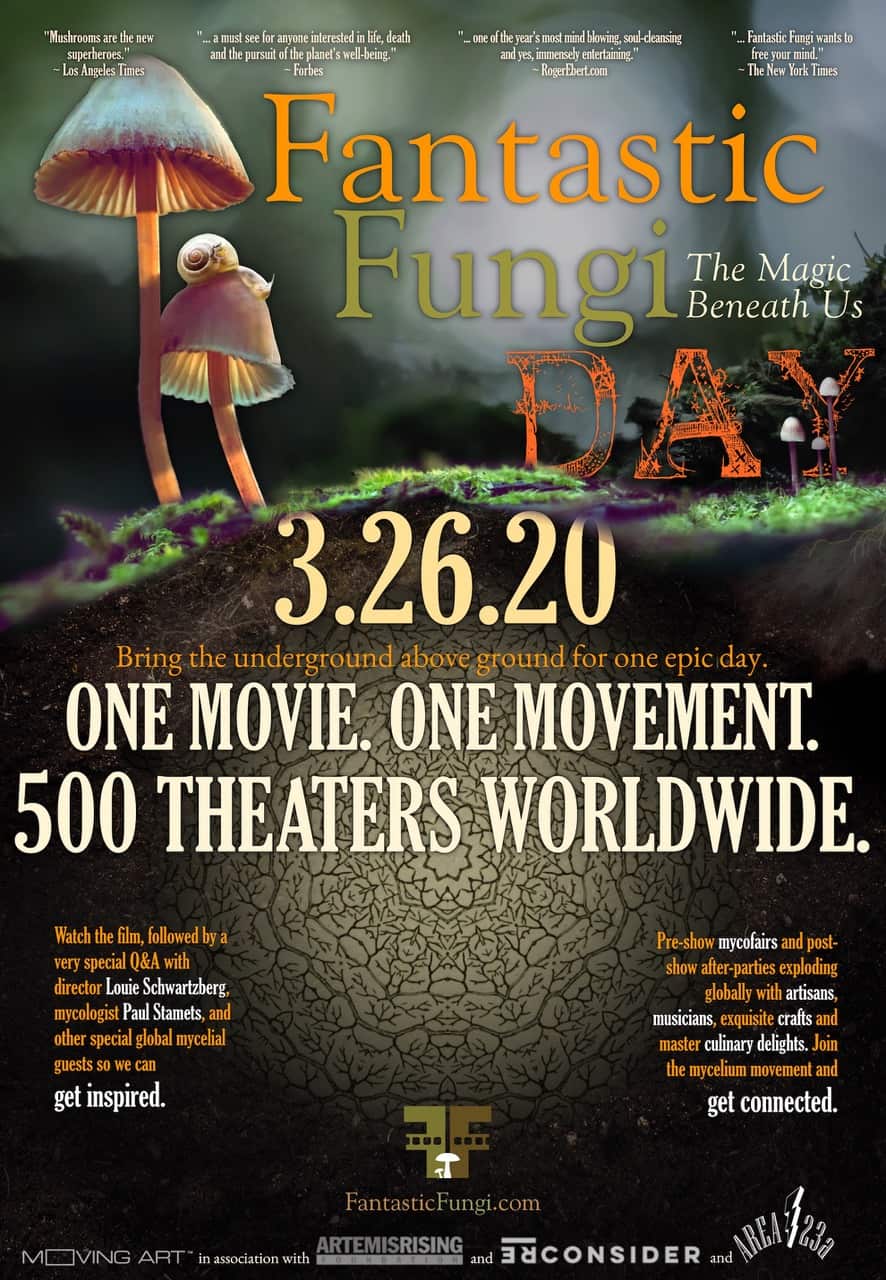 FANTASTIC FUNGI DAY
March 26  |  Film Starts 7:30pm
On March 26th, 2020, Fantastic Fungi Day is bringing the fungi kingdom and all of its inspiration and beauty above ground for a one-of-a-kind immersive consciousness-shifting screening event that will interconnect global communities as we mirror the wisdom of the underground mycelium network and connect with one another.
The screening includes a not to be missed conversation with award-winning Director Louie Schwartzberg, renowned Mycologist Paul Stamets and other luminary special guests.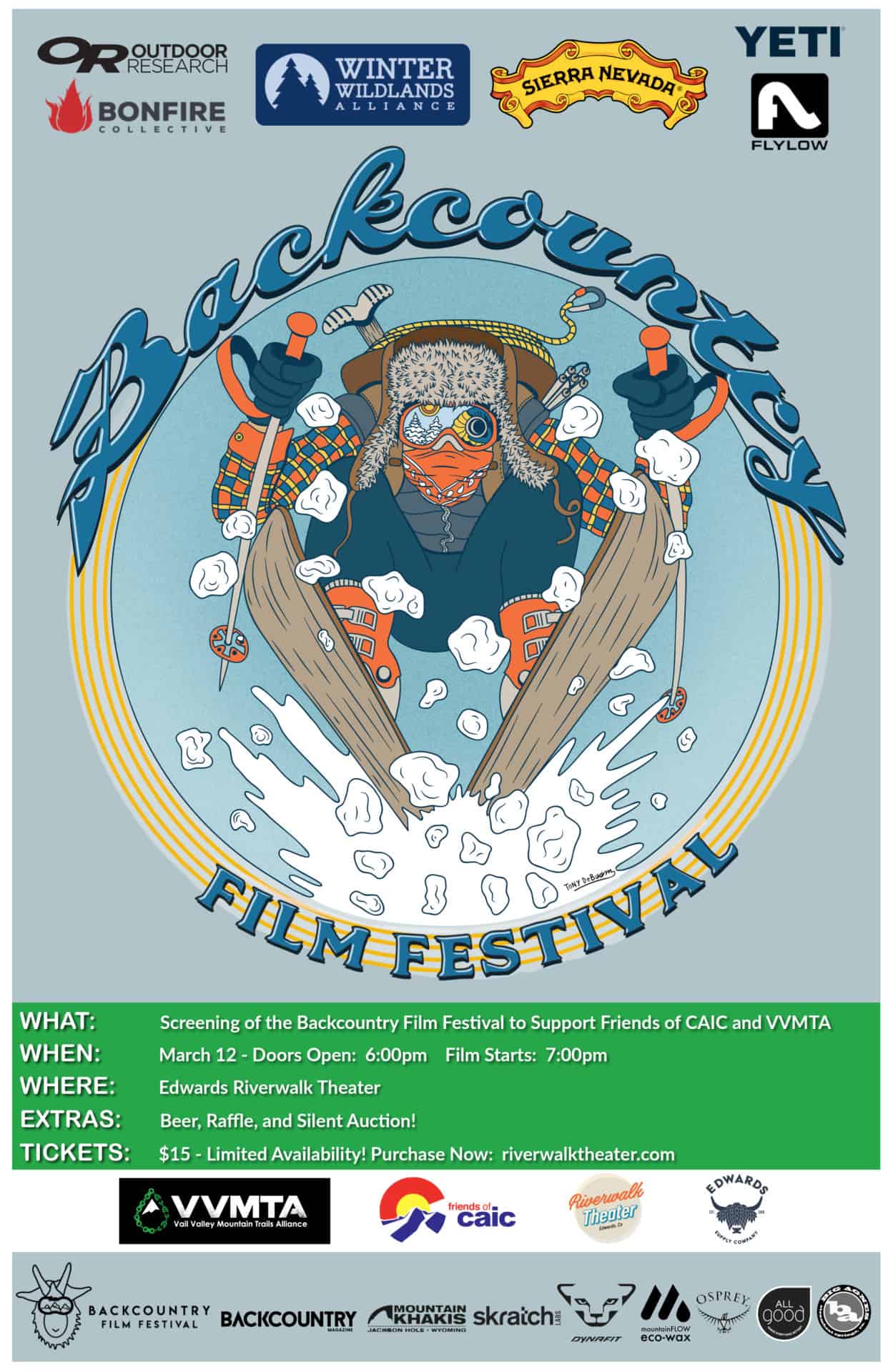 THE BACKCOUNTRY FILM FESTIVIAL
March 12  |  Doors Open 6:00pm  |  Film Starts 7:00pm  |  $15 tickets
Screening of the Backcountry Film Festivial at Edwards Riverwalk Theater.  Beer, raffle, and Silent auction. $15- Limited Availability!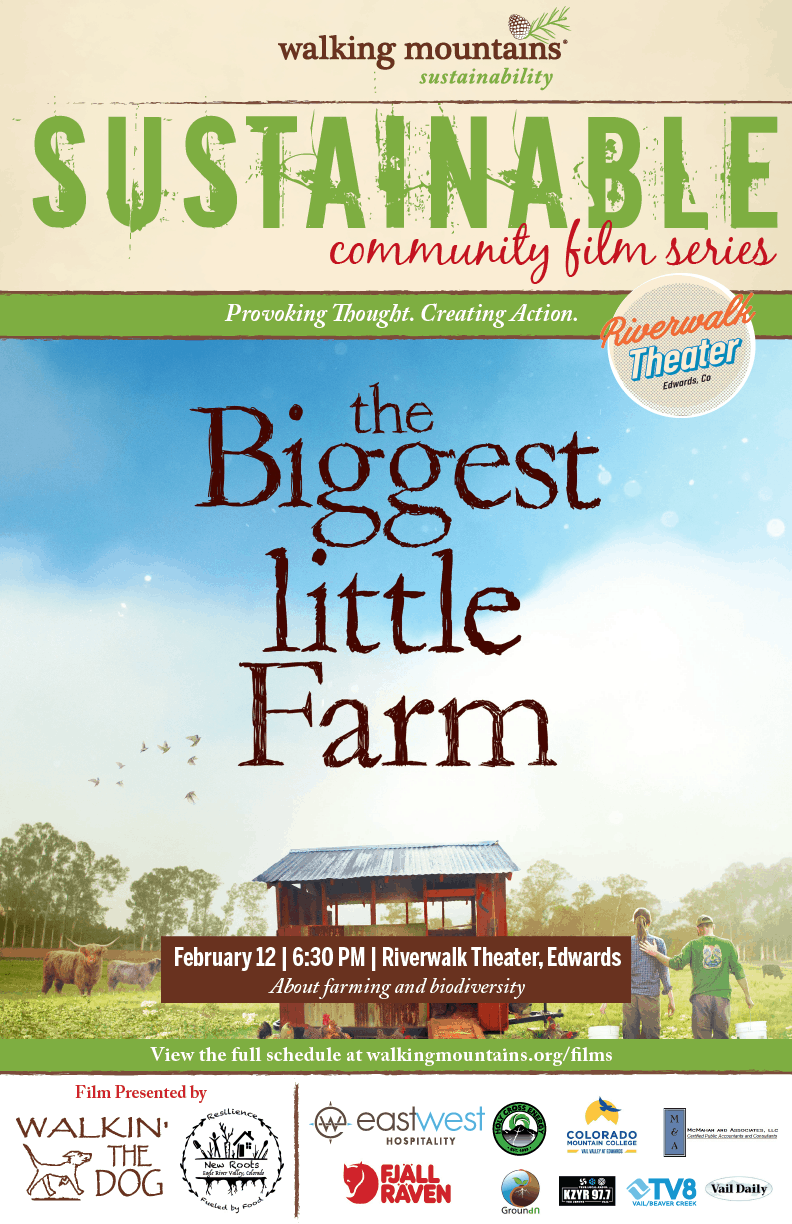 THE BIGGEST LITTLE FARM
Free tickets  |  6:30pm  |  February 12th
THE BIGGEST LITTLE FARM chronicles the eight-year quest of John and Molly Chester as they trade city living for 200 acres of barren farmland and a dream to harvest in harmony with nature.
Through dogged perseverance and embracing the opportunity provided by nature's conflicts, the Chester's unlock and uncover a biodiverse design for living that exists far beyond their farm, its seasons, and our wildest imagination.
CLASSIC MOVIE SERIES
$5 Tickets
$4 Select Beer & Wine | $2 Off Pizza & Hot Dogs
Come enjoy classics on the big screen!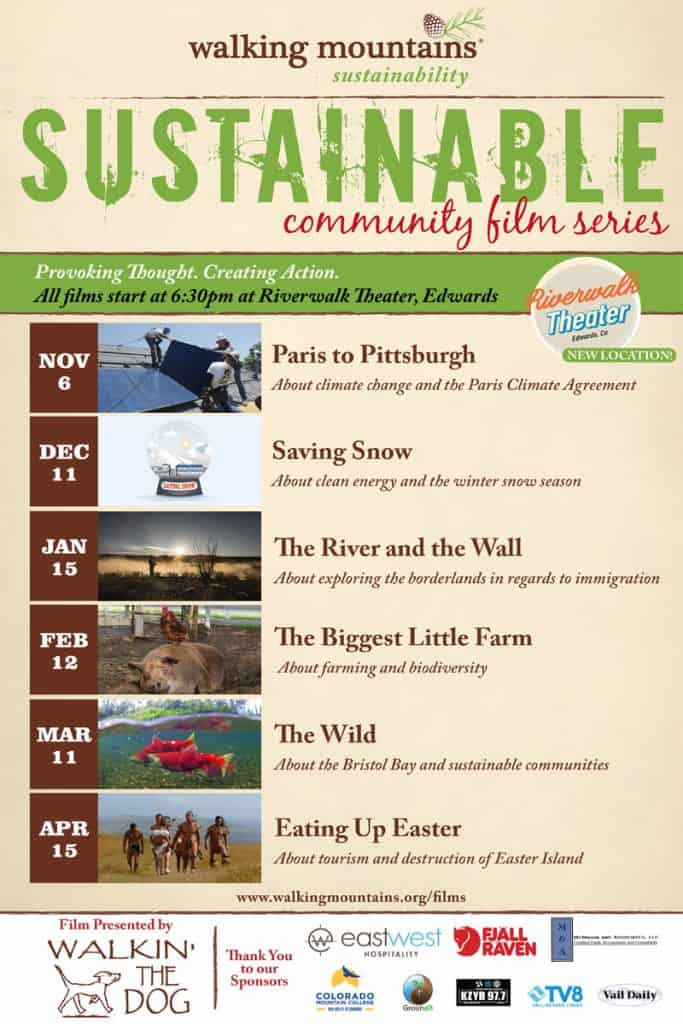 SUSTAINABLE COMMUNITY FILM SERIES
Free tickets  |  6:30pm  |  Wednesdays
The Sustainable Community Film Series raises awareness and encourages community dialogue about environmental issues afflicting our world through award-winning independent featured films.